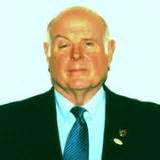 Dear Campus Club Members:
Once again this year, our Campus Club members lived by our motto "WHERE STRANGERS BECOME FRIENDS". This has been a wonderful year of fun, entertainment, learning and challenge. We have reached new highs on attendance at our outdoor games of Six Wicket Croquet and Lawn Bowling. In July and August, Paul Godwin organized three tournaments , Singles, Doubles and Mixed Triples. At the first tournament we had 8 teams compete (total of 24 players) in the mixed triplets with many spectators. In the second tournament, doubles, 7 teams played. At the final singles tournament, we had 12 players competing. The Lawn Bowling courts are available, Monday, Wednesday, and Friday for lessons and play.
At the Croquet court, we had 24 players on one Friday afternoon. The Campus Club has a beautiful croquet green where croquet players are ready to teach their skills to anyone who wants to learn. We have added Tuesday afternoon session for newcomers to learn how to play.
Each week during the season, we are working to teach these games to the young people at the various boys and girls clubs. Each Wednesday morning during the season , Jane Faust meets a different group of boys and girls who come to the Campus Club to learn the rules and develop their skills for lawn bowling, croquet, shuffle board, corn toss, or indoor games on a rainy day.
Campus Club welcomes all people from the surrounding areas as well as the Bay View community to become members. the 2017 program year offered pot-luck dinners, many evenings of fascinating speakers during the season, education classes, bridge and Mah Jong games, bible study classes and Sunday school classes.
Our renovations continued this year with the installation of new B-Board in the kitchen and new carpet in the main room. This year, We look forward to welcoming our long time members and meeting new people who have never been a part of the Campus Club before. Campus Club is for all ages. Come and join us.
Darrel D. Shinn,
President of the Campus Club